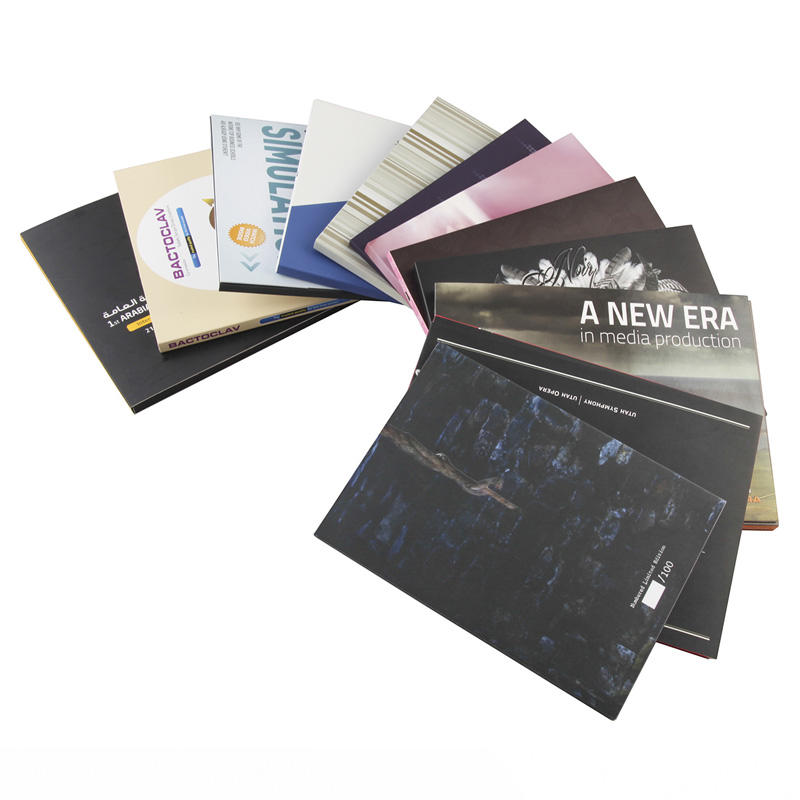 Una pixcard tradicional está compuesta de 4 páginas: la portada, la página 2 que generalmente contiene la mayor cantidad de información, la página 3 compuesta por la pantalla y la página 4 que es la parte posterior del folleto comercial. Estos son los elementos a tener en cuenta en el diseño de cada página
Cobertura: es la captura de tu folleto comercial de video, y también es la identidad de tu empresa, debe reunir todos los elementos que le permitan a la persona que lo observa una identificación inmediata de tu entidad. El logo, el nombre son indispensables, un lema a menudo es una ventaja. Puedes elegir la sobriedad resaltando estos elementos sobre un fondo liso o de filigrana o mostrar un gráfico que sea característico de tu universo profesional (fotografía o arte gráfico). En este caso, utiliza los códigos de color de tu profesión con el objetivo de conectar instantáneamente tu lector.
Página 2: Aquí es donde aparecerá las informaciones esenciales. Más allá del video, estas son una síntesis de los elementos que deseas que tu lector retenga obligatoriamente, por ejemplo, los diferentes departamentos de tu empresa, una citación que resalta tus valores, un texto introductorio, una historia … pero también puedes optar por una continuidad gráfica con la página de la pantalla (página 3), ésta elección enfoca completamente el lector en el video que se activa y tu folleto de video tiene un aspecto más estético y  artístico. La elección siempre depende de tu público y tus objetivos, no hay una buena y una menos buena manera de actuar.
Página 3: Página 3 incluye la pantalla y los botones, habrás determinado previamente el tamaño de la pantalla, la cantidad de botones y sus funciones.
El tamaño de la pantalla: es obvio que cuanto más grande sea, mayor será el impacto, pero mayor será el presupuesto de creación. El estándar es actualmente el 5  » que se asemeja más a las pantallas actuales de teléfonos inteligentes, soporte al que las personas están acostumbradas. El 4.3 « sigue siendo una buena relación calidad-precio y está bien ubicado en el centro con un buen diseño gráfico que puede crear fácilmente un efecto de ocupación del espacio. Sin embargo, el 7  » sigue siendo el must en uj formato A5 y muestra claramente un posicionamiento de muy alta gama, pero el costo es proporcional.
La cantidad de botones depende primeramente de la cantidad de videos que se desea presentar. Podemos optar por no poner ninguno para jugar la sobriedad al máximo en una pixcard que estará destinará a ser, por ejemplo, una invitación, pero en la mayoría de los casos es aconsejable poner al menos botones de volumen + y – para variar el sonido que permite optimizar la audición en función de las condiciones externas (en una oficina o en una feria, las condiciones del sonido pueden ser muy diferentes) y un botón reproducir / pausa que da la sensación de una verdadera interactividad con el soporte. En general, es aconsejable asignar un botón por video (el máximo es de 9 botones en total, incluido el volumen), por lo que podemos tener hasta 7 videos a los que asignaremos un botón. Este botón iniciará el video y lo detendrá, tu lector podrá  cambiar fácilmente de un video a otro, detenerlos a voluntad y reanudar la reproducción cuando lo desee.
En un próximo artículo veremos las diferentes formas de vestir gráficamente los elementos electrónicos que acabamos de abordar. Mientras tanto, quedamos a tu disposición para cualquier información y consejo.
Related posts
One of one of the best issues aboutproject managementis that it supplies a approach to plan, handle, and execute your ...